Schedule Your Porsche Service Appointment or Order Porsche Parts at the Porsche Nashua Service Department
If you're in need of Porsche service, or Porsche parts in the Nashua, NH area, let us here at the Porsche Nashua Service Department help you today! You can easily schedule your Porsche service appointment or order parts using the buttons below. You also will find information about our service and parts hours if you would like to visit our
Nashua Porsche dealership
in person. If you have questions, contact us using the phone numbers below or contact our
Porsche dealer online
. We hope you choose the Porsche Nashua Service Department for all of your Porsche service and parts needs today.
Porsche Certified Service
When it comes to service, the Porsche Nashua team is one of the best. Our dealership has 3 technicians that are currently Porsche Gold Meister Certified. A Gold Meister Technician has to have a minimum of one year experience with Porsche before he is eligible to become a Gold Meister Technician. The candidate must then work his way up from Bronze, Silver to Gold Meister level.
The Gold Meister test is a hands on practical test conducted at Porsche training headquarters once a year it is a pass fail test that includes product knowledge and proper repair documentation. This is the same test standard that is conducted worldwide. 

After achieving the Gold Meister standard, the technician has to maintain certification quarterly and attend at least 40 hours of hands on training at Porsche training in Atlanta annually. Our Nashua Porsche dealership two Gold Meister Technicians have truly mastered their craft - the art of taking care of your Porsche.  Meet our Gold Meister technicians below and then schedule your Porsche service appointment today.
FREE Vehicle Pickup and Delivery

Loaner Cars Available

Porsche Certified Technicians

Factory-authorized Parts

Secure Parking

Comfortable Guest Lounge

Complimentary Snacks & Refreshments

Complimentary Wi-Fi Access
Porsche 24-Hour Roadside Assistance: 1-800-PORSCHE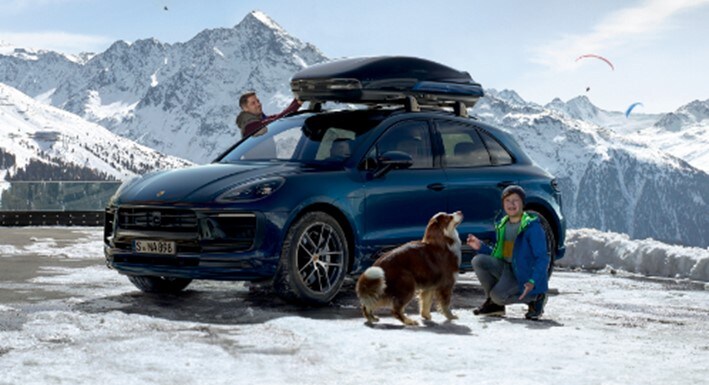 Why Tequipment Winter Wheel Sets?
Wheels and tires are the point of contact for transmitting a Porsche vehicle's power from the chassis to the road. The ability of the wheel to grip the road is essential for your safety, especially when braking under cold weather conditions. Summer tires begin to harden as soon as temperatures drop below 45º F/ 7º C and braking distances increase, making them unsuitable for cold, snowy, or icy conditions. This is why we recommend Tequipment Winter Wheel Sets for the cold months, especially since the tires have been chemically formulated to resist hardening due to cold temperatures. Porsche-approved tires conform to Porsche specifications indicated by the "N" designation (N0, N1, etc.) on the sidewall. Order your Tequipment Winter Wheel Set from your authorized Porsche dealer.