Details & Features of the 2021 Porsche Macan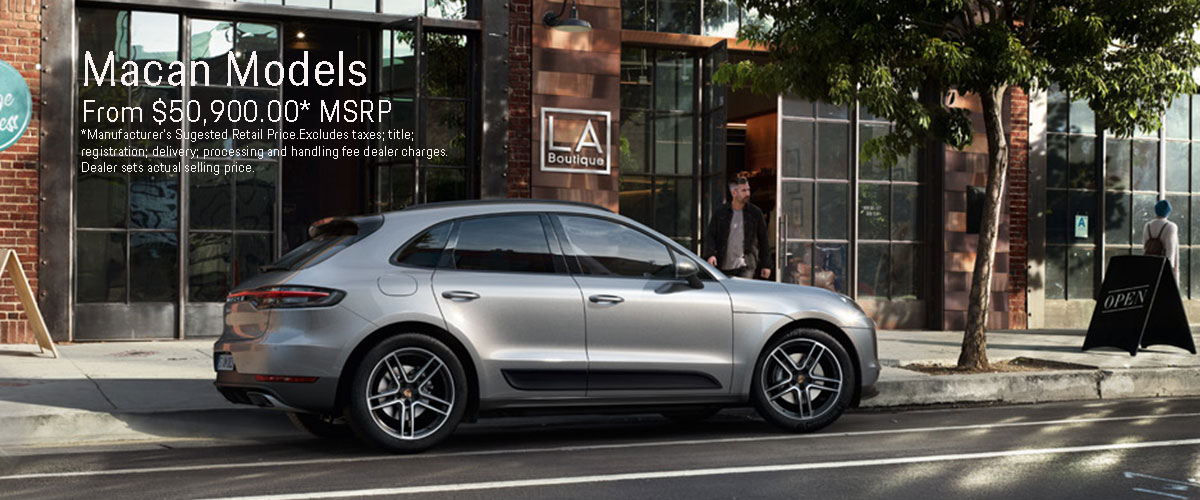 ---
The 2021 Porsche Macan is a stylish new SUV with a lot to offer. If you're looking for a great driving experience, but you also need a safe car for your family, you don't have to compromise. This new Porsche model can easily fulfill both of these needs, and now you can experience it for yourself at Porsche Nashua.

2021 Porsche Macan Details
The 2021 Porsche Macan comes in a variety of trim levels, and that means multiple engines to choose from.
The base model comes equipped with a 2.0-liter turbocharged four-cylinder engine that can put out 248 horsepower. If that's not enough for you, upgrade to the 2021 Porsche Macan S and its turbocharged V6 engine. This model has an output of 348 horsepower. Then there's the GTS trim level with 375 horsepower and the top of the line Turbo trim with 434 horsepower. Some version of this versatile Porsche SUV is sure to offer the kind of driving experience you're looking for.
Whichever model you decide on, the 2021 Porsche Macan offers a spacious interior with seating for five and up to 52.9 cubic feet of cargo room. Some trim levels also come with high-quality leather seating, so you'll always be riding in comfort. In addition to the horsepower found in this new Porsche model, you also get the active all-wheel drive system and Porsche Traction Management. No matter what the road throws your way, this Porsche SUV is ready to adapt and deliver that thrilling drive you've been searching for.
2021 Porsche Macan Safety and Special Features
The 2021 Porsche Macan comes equipped with a 10.9-inch touchscreen display and the brand's latest infotainment system. This includes Porsche Connect, which makes it easy to use your favorite mobile apps or stream music from your phone. There are also multiple premium sound systems to choose from and luxury features like heated rear seats to add in.
This new Porsche SUV can also be equipped with a host of safety features, from Lane Change Assist to Adaptive Cruise Control.

Buying a 2021 Porsche Macan
So if you're looking for a sporty SUV that offers the latest tech and enough room for a growing family, it's time to visit our Porsche dealership in Nashua. We'll help you pick out the perfect trim level and let you know all about the latest Porsche lease offers!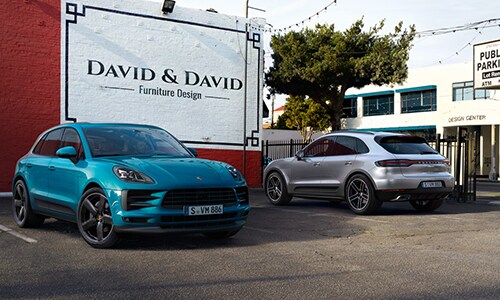 Design
With its dynamic overall look, the Macan is unmistakably a sports car. Its redesigned rear appears extremely powerful. Like a bold line under its own signature, the characteristic taillight strip emphasizes the Porsche logo, enhanced by the four-point brake lights, both functionally and visually. The broad shoulders above its rear wheels are reminiscent of the 911. And a further visual demonstration of the roadhugging nature of the Macan.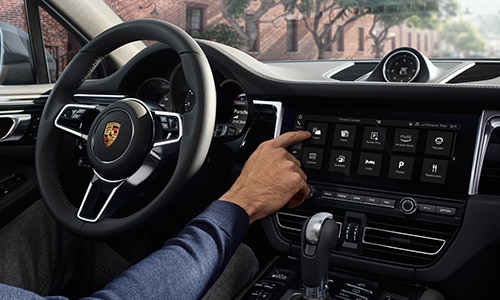 Connect
Our lives are eclectic - and thrilling. We are constantly on the move. And want to know what is happening around us. The 10.9˝ touchscreen display with full-HD resolution provides even more interfaces with your next adventure. The personalized start screen is intuitive to use.  
 The standard online navigation system ensures that you arrive at your next adventure even more quickly. Connect Plus assists you with Real-time Traffic Information and online map updates. The  Porsche Connect app allows you to determine your preferred destination and send it to your Macan.  
What else do you need for your journey? Your own soundtrack, of course: with the music streaming  function of the Porsche Connect app.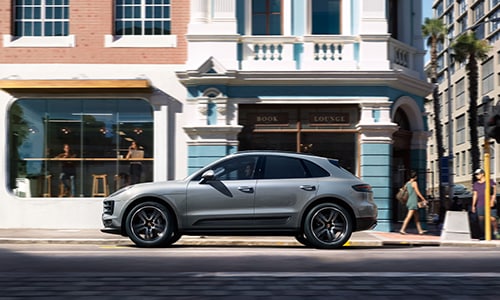 Performance
It is no longer just about mobility. We do not simply drive in order to travel from A to B. Along the way, there is much to discover. And to experience. Every second, we want to feel that our life is dynamic. On the road. And in our sports car.  
Always focusing on absolute performance. As we would expect of a genuine sports car. But a Porsche delivers more than power alone. Such as the active all wheel drive system Porsche Traction Management (PTM), for example: traction, outstanding steering and exceptional handling - clear evidence of traditional Porsche engineering.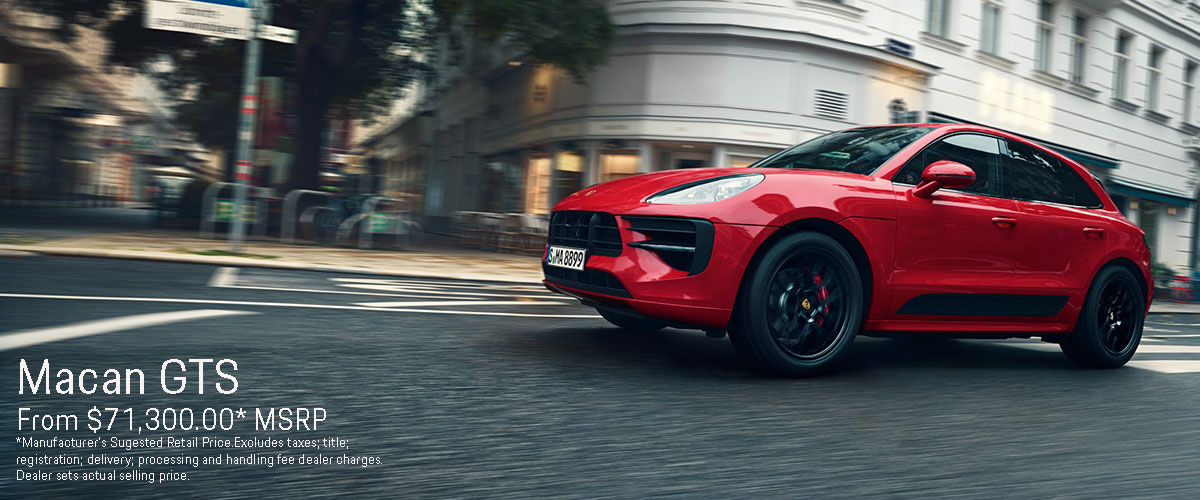 For More Information on the Macan, Contact Us Below.