2021 Porsche 911 Performance Details and Special Features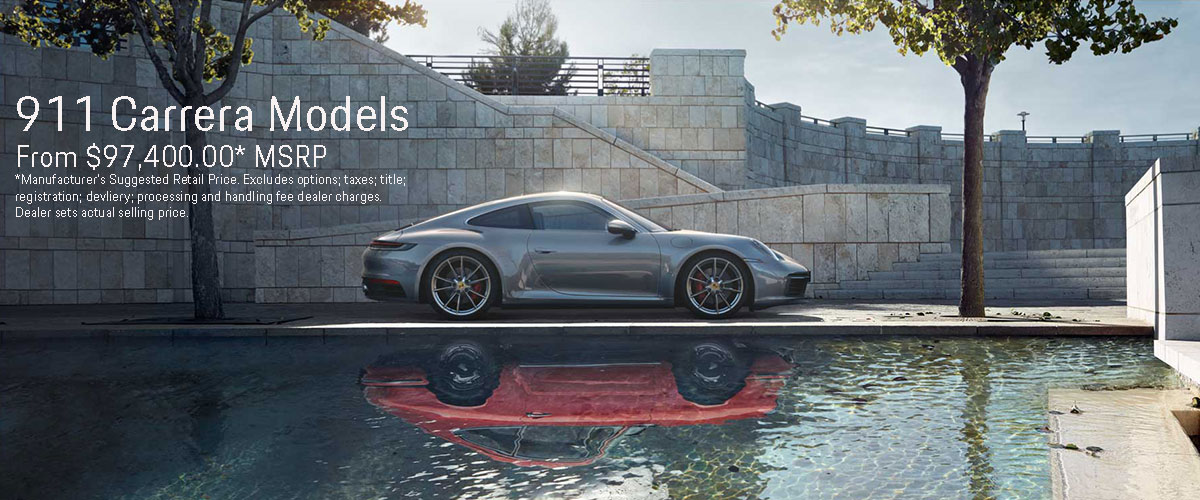 ---
The Timeless Machine
The new 911 is the sum of its predecessors - and is therefore a reflection of the past and a vision of the future. The silhouette: iconic. The design: timeless. The technology: inspired by great racing victories and always one step ahead. 
With the eighth generation of the 911, we're driving into the future. The compact engine is located at the rear, thereby providing excellent traction and characterizing the unmistakable driving feel of a 911. Since 1963, we've been steadfastly working to further perfect the 911 concept. And we've never been closer to reaching this goal. The result is both the most beautiful and most modern version of the 911. Full of memories, yet also full of clues as to how we can shape the future of the sports car. This makes the 911 a timeless machine.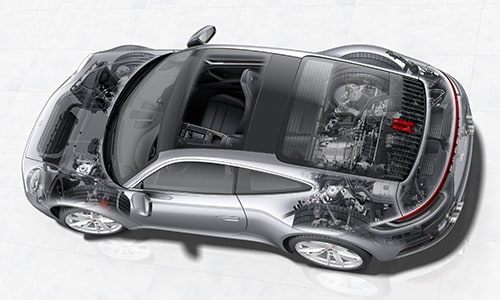 Design
The so-called flyline with a longer, flatter lid, steeply inclined windscreen and gently rearward sloping roof line. It characterized the original 911 for over 50 years and finds its highly contemporary counterpart in the current 911. The horizontal orientation of the interior is striking. All the relevant operating controls are located, within grasp, to the left and right of the Multifunction sports steering wheel. And therefore directly adjacent to the driver. A principle that distinguished the first three generations of the 911, for a clear and light interior architecture and exceptional ease of use.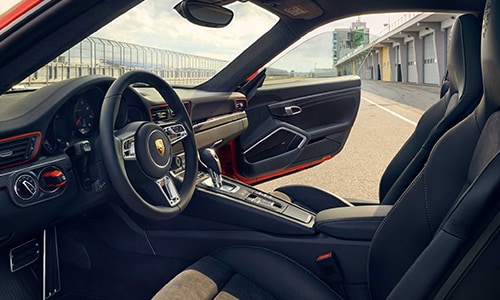 Connect
Thanks to Porsche Connect with the Navigation & Infotainment package, you have more time for the important things in life. It includes a locator service, which allows you to find all kinds of destinations in a matter of seconds. How about covered parking, so that you can reach your destination without getting your feet wet, even when it's raining? Or a good restaurant for a catch-up with friends - selected based on the reviews of other diners, while in your Porsche.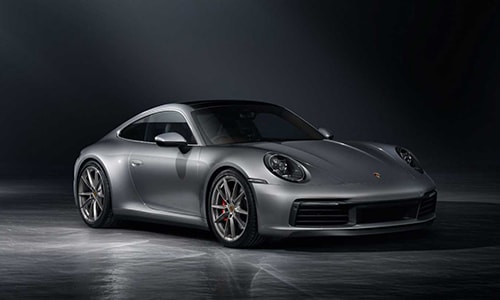 Performance
The engine of the 911 models has a twin-turbo configuration. Its stand-out qualities: exceptional power across the speed range, extraordinarily direct responsiveness and a wide torque plateau, even at low speeds. In short: excellent performance that responds to the driver in an instant. The engines have two turbochargers, one per cylinder bank, as well as the intercooler. The intercooler is an important part of exhaust gas turbocharging. It makes a substantial contribution to improving performance while simultaneously reducing emissions.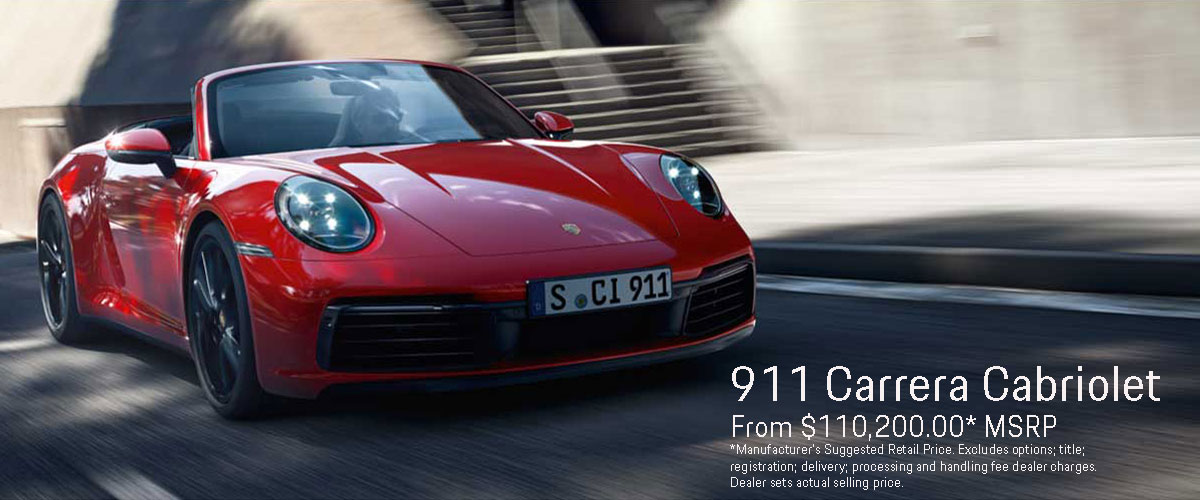 The Porsche 911 cemented its status in automotive history decades ago. But as the years pass, this long-running sports car still manages to surprise, as you find out when you test drive a 2021 Porsche 911 on a visit to Porsche Nashua.

2021 Porsche 911 Details 
A car this driver-centric demands a visit to our New Hampshire Porsche dealership to make a smart choice. That's because rather than offering trim levels, the 2021 Porsche 911 is actually is not one, but twelve, different cars, with a dizzying array of powertrains and model-specific features. Factor in options and Porsche accessories , and there's a Porsche 911 for everyone.
This year sees Targa models return to the Porsche 911 lineup. The Premium package gets more features, Comfort Access becomes standard, and a unique GPS-integrated front axle lift system is added to the mix.
As before, the combination of lightweight aluminum alloys combined with slippery aerodynamics and a low stance afford an overall design that helps you make the most of every last bit of torque and horsepower. But there are other ways to enhance the enjoyment, from gorgeous materials choices for the interior to the Sport Chrono package (a legend in its own right), which shaves still more time off the car's already-impressive 0-60 mph sprint.

2021 Porsche 911 Special Features 
Though its build quality, power, and profile hearken to an earlier era, the new Porsche 911 is definitely au courant in its feature set. The Porsche Communication Management suite is more than an infotainment system, putting apps and more right at your fingertips. An innovative wet driving mode detects rain-slicked roads and adjusts handling accordingly. And options like night vision assist and LED Matrix headlights assure a smooth drive even when it's pitch-dark outside.

Buying a 2021 Porsche 911
For as much as we've discussed, there's quite a bit we haven't even touched upon. For that reason, we invite you to Porsche Nashua, not only to learn more about this iconic
new Porsche car
, but also to get behind the wheel and experience it as its designers intended. Stop by today!
Request More Info