The Porsche automobiles at Porsche Nashua are some of the finest-engineered vehicles in the world, and you can maintain your car's reputation for excellence by bringing it in for regular service at our nearby Porsche dealer. Wear and tear happens, but our maintenance expertise ensures your car's longevity.
Why it's Important to Keep up with Automobile Maintenance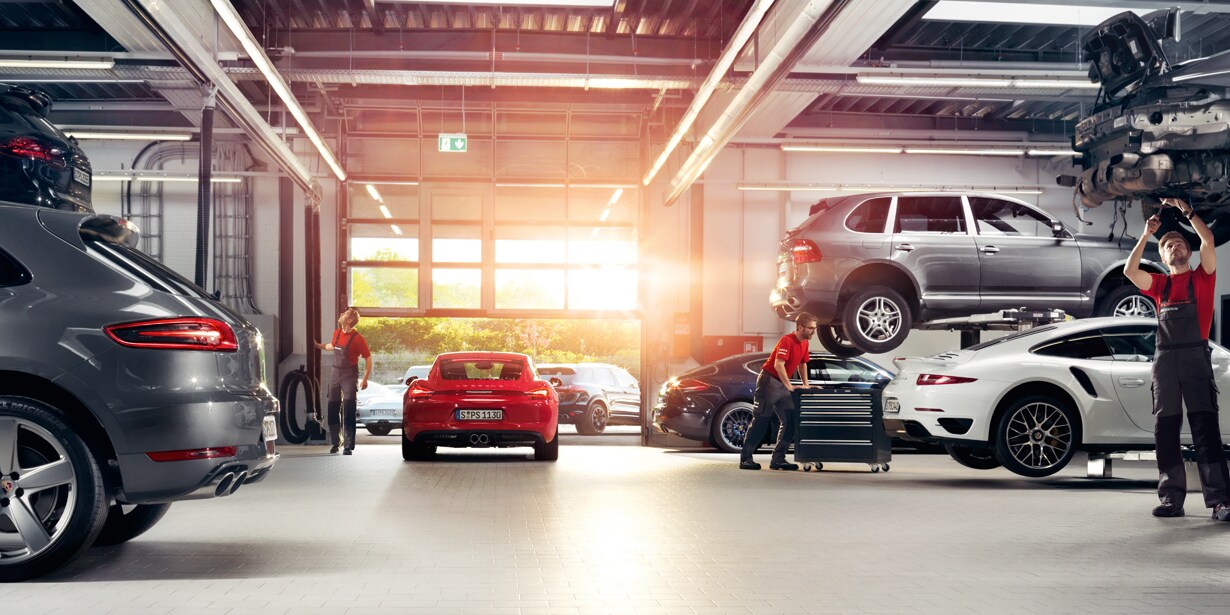 Why it's important:
Optimizes your car's world-class performance
Keeps you and your occupants safe
Enhances gas mileage
Avoid big repair bills
As the old saying goes, "A pinch of prevention is worth a pound of cure". In other words, don't wait until a car problem is so bad that it will cost thousands of dollars to fix. Instead, make regular visits to our Porsche dealer at 170 Main Dunstable Road in Nashua, NH and give your car the preventative, regular maintenance it needs.
What do we mean by "regular maintenance"? Anything related to your vehicle's core components. For example, timely oil changes for the engine, periodic tire rotations to ensure well-balanced wheels, and air filter replacements to keep your car's climate control system humming.
Services we offer:
Engine work

Battery test/replacement
Tire rotation
Transmission flush
Oil/oil filter replacement
Our Service Center
Our state-of-the-art Porsche service center serving Manchester, NH is a one-stop shop where any and all maintenance and repairs are possible. We use the latest tools and technology, which of course are only as good as the people operating them - and for this reason, we employ not one but two Porsche Gold Meister Technicians. This talented duo ascended the ranks from Bronze to Silver and finally to Gold, ultimately passing an exam that requires extensive knowledge of Porsche products, models, and repairs.
Along with an amazingly talented Service department, our Porsche parts dealer serving Chelmsford, MA is also among the East Coast's best. We offer the finest Porsche accessories for personalizing your Porsche ride to your heart's content, and we also carry an impressive selection of Porsche OEM (original equipment manufacturer) parts engineered specifically for your car to deliver the utmost in performance and reliability.
Visit Us Today for Exceptional Porsche Service
We wouldn't be 100% customer-focused if we didn't offer regular parts and service offers, which you can find by Googling "Porsche service specials near me". These deals, combined with superior service and a knowledgeable parts team, are what makes us one of the finest Porsche dealerships on the East Coast.