Meet the Gold Meister Technicians Here at the Porsche Nashua Service Department
Porsche Nashua has 3 technicians that are currently Porsche Gold Meister Certified. A Gold Meister Technician has to have a minimum of one year experience with Porsche before he is eligible to become a Gold Meister Technician. The candidate must then work his way up from Bronze, Silver to Gold Meister level.
The Gold Meister test is a hands on practical test conducted at Porsche training headquarters once a year it is a pass fail test that includes product knowledge and proper repair documentation. This is the same test standard that is conducted worldwide. 

After achieving the Gold Meister standard, the technician has to maintain certification quarterly and attend at least 40 hours of hands on training at Porsche training in Atlanta annually. Our Nashua Porsche dealership two Gold Meister Technicians have truly mastered their craft - the art of taking care of your Porsche.  Meet our Gold Meister technicians below and then schedule your Porsche service appointment today! 
Meet our Gold Meister Technicians: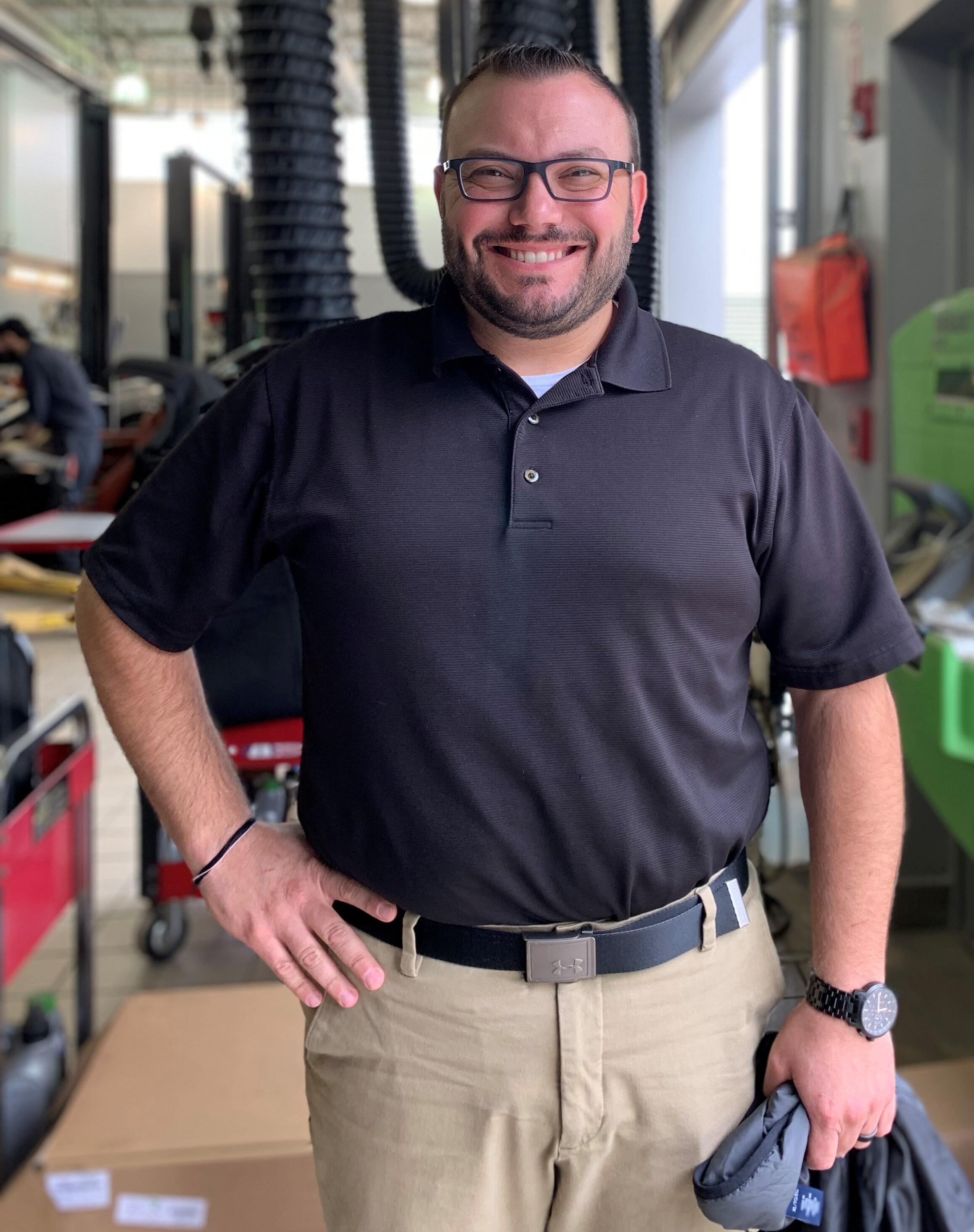 Angelo Scuderi | Service Manager & Gold Meister Technician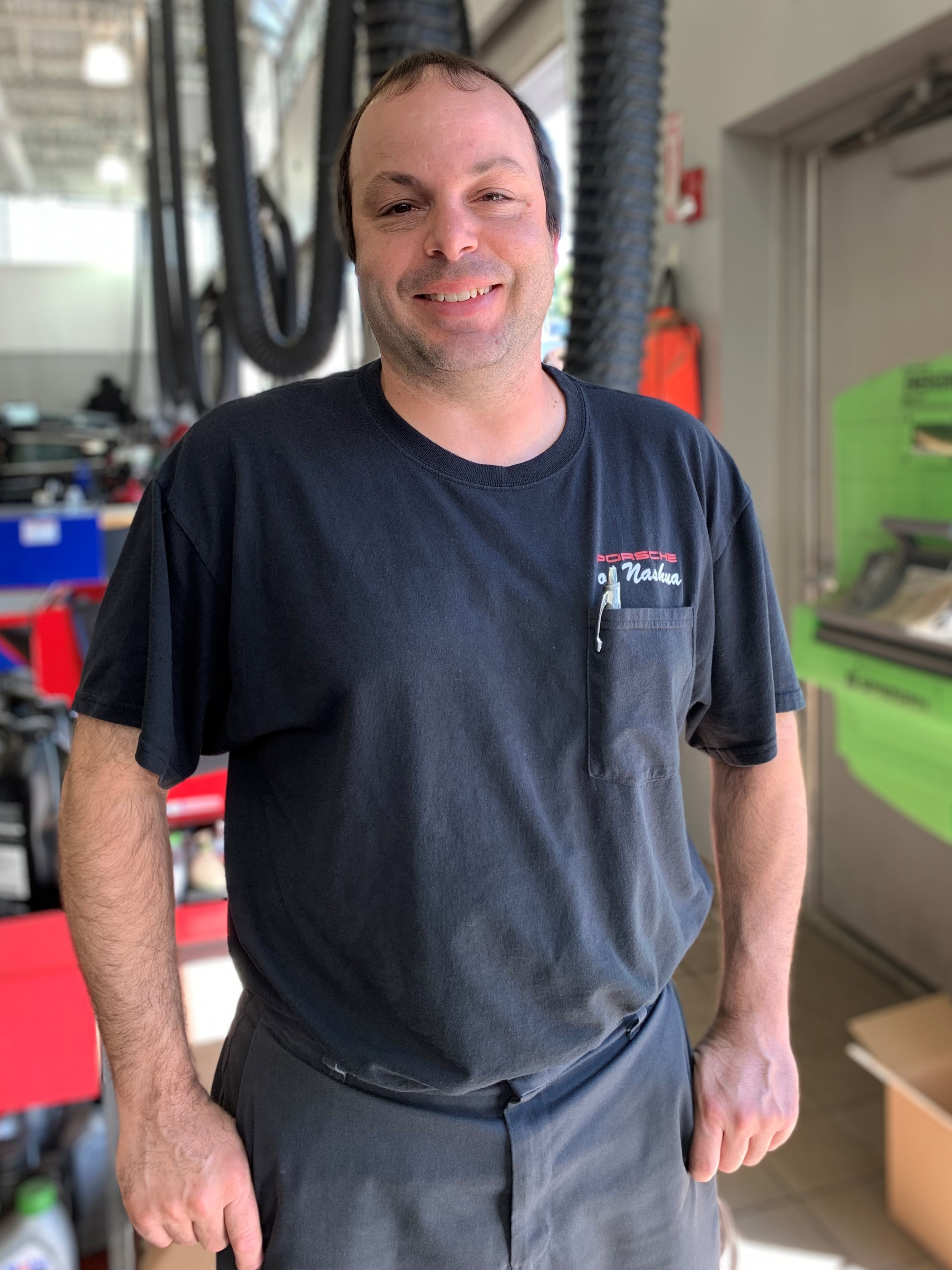 Paul Magarian | Certified Porsche Gold Meister Technician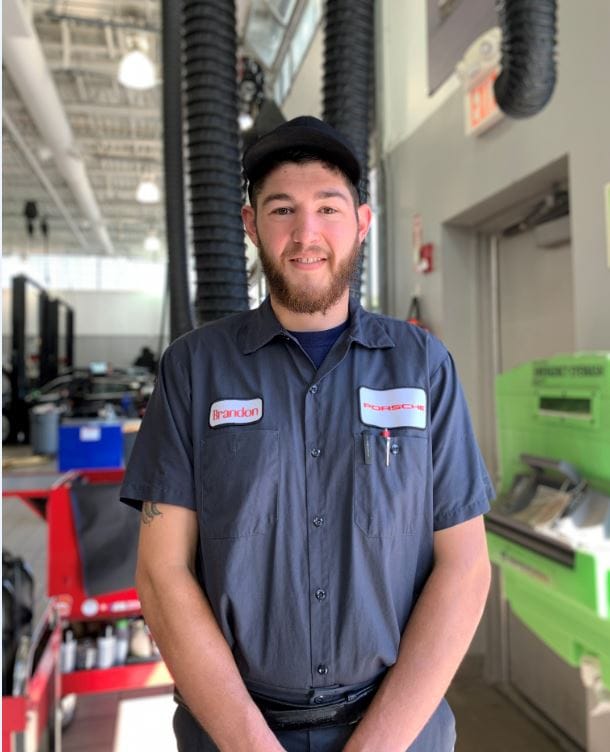 Brandon Gray | Certified Porsche Gold Meister Technician