If you're shopping for a luxury compact crossover SUV, consider a 2019 Porsche Macan. Blending class-leading performance with ease-of-operation, this Porsche Nashua favorite also boasts a handful of timely upgrades to its infotainment platform, suspension, and interior/exterior styling. And of course, the 2019 Porsche Macan offers supreme personalization possibilities.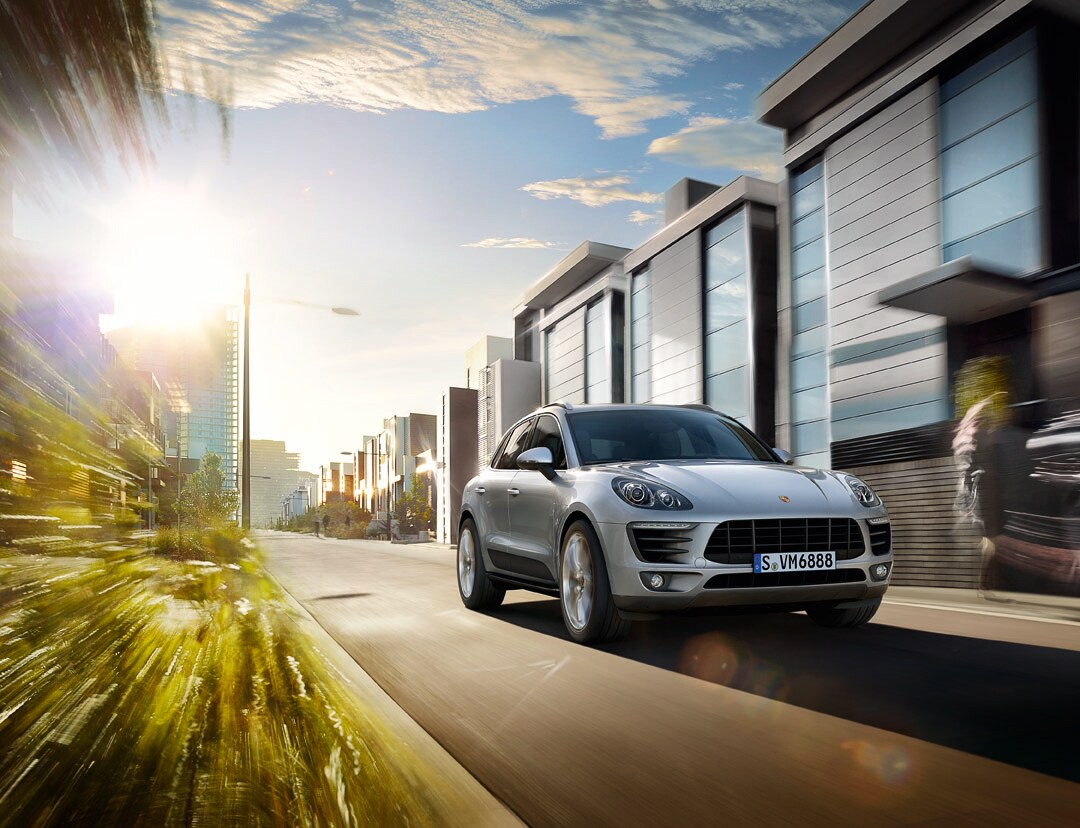 Special Features
Every 2019 Porsche Macan offers a range of special features that set it apart from the competition. Under the hood, all five of this five-passenger luxury SUV's trims come with their own turbocharged engine, along with standard all-wheel drive (AWD).  
The 2019 Porsche Macan features exterior performance features aplenty. Powerful brakes and dual twin-pipe exhaust ports are standard on most trims, with higher-end trims switching to a special sport exhaust. This SUV's performance is also enhanced by a sport-tuned adaptive air suspension, adaptive suspension dampers, and large 21-inch wheels.
Inside, our Porsche dealers serving Nashua, NH can't say enough about the 2019 Porsche Macan model's premium infotainment features, highlighted by a 16-speaker Burmester sound setup, HD + satellite radio, and a dual-screen backseat entertainment system. And there are plenty of comfort/convenience features to indulge, like 14-way power heated/ventilated front seats, noise-reducing privacy glass, and full leather upholstery.
What's New on the 2019 Porsche Macan
Visit our Porsche dealership at 170 Main Dunstable Road in Nashua, NH and our nearby Porsche dealers will show you everything new on the 2019 Porsche Macan. New LED headlights with integrated fog lights contribute to this SUV's wider, lower appearance, which can be enhanced with fresh wheel designs and trim pieces. In the rear, the 2019 Porsche Macan features a new, almost full-width LED light bar.
Performance-wise, some clever weight-reducing innovations give the 2019 Porsche Macan superior handling and comfort, to the point where this SUV's ride and control now rivals that of many sedans. Also, the 2019 Porsche Macan S gets a new 3.0L turbocharged V6 engine that provides 14 more horsepower than last year.
Inside this high-end SUV, the dashboard is redesigned and integrates a new 10.9-inch touchscreen infotainment platform. From here, drivers can access new features like intelligent voice control and live traffic.
Wrapping up
If you've been searching online for "Porsche cars for sale near me", make the trip to Porsche Nashua and test drive a 2019 Porsche Macan. This peerless luxury compact crossover SUV boasts styling, comfort, power, and enhancements that make it one of the industry's most appealing luxury rides.